var _gaq = _gaq || []; _gaq.push(['_setAccount', 'UA-26697163-1']); _gaq.push(['_trackPageview']);
(function() { var ga = document.createElement('script'); ga.type = 'text/javascript'; ga.async = true; ga.src = ('https:' == document.location.protocol ? 'https://ssl' : 'http://www') + '.google-analytics.com/ga.js'; var s = document.getElementsByTagName('script')[0]; s.parentNode.insertBefore(ga, s); })();
Helping home owners make more money when it's time to sell.

Ready to sell your house?
Want your best chance of selling FAST and for top dollar?
Want to avoid price reductions?

Are you:
about to list your home and want to sell fast?
interested in making a few changes to sell in 30 days or less?
hoping for a full price offer or multiple offers?
willing to prepare your home but aren't sure what to do first or how much to spend?
Or maybe you:
have had your home on the market for a while and it's just not selling?
have already dropped your price one or more times and still haven't sold?
know that your price is right and still your home doesn't sell?
don't understand why buyers are not responding to your house?
aren't getting the showings or offers that you want?
Hi, I'm Sara Garden, founder of Rocky Mountain Home Staging and I know exactly how you feel. "My beautiful home sat on the market for over a year with absolutely no bites, and within days of the completed staging, I had 2 offers! My only regret is not calling Rocky Mountain Home Staging sooner." Kristi S.,
Boulder, Colorado
I've been a home seller 6 times and know how challenging it can be. Sometimes my house sold fast, but when the economy tanked– not so fast. Nowadays, I do one thing. I help home owners amp up the WOW factor of their property so that they can sell fast and for top dollar. Small changes can dramatically shift how buyers feel about your home and ensure you don't leave any money on the closing table. As an MBA, I hate wasting money and will work hard to maximize your investment. At Rocky Mountain Home Staging we leverage 20 years of studying "why people buy" and product positioning along with experience assisting hundreds of sellers, to draw attention to the money in your home and get you market beating results.


In good economic times and bad economic times, people are still buying and selling homes every day.
We get married, we get divorced, families grow, kids go away to school, careers change and through it all – we need a place to live. All of these life transitions are stressful on their own and when you add preparing your home to sell to the mix; it's a lot to cope with.
Plus today's real estate market is even more competitive. If it has been longer than 3 years since you sold a home, I can tell you from personal experience that it is very different. Despite the fact, that our local real estate market has improved for sellers and inventory has been low, buyers are more careful about what they invest in, more cautious. And with the advent of HGTV and double incomes, most buyers want a gorgeous, updated, turn-key home. The homes that are priced right and well prepared get the best results — our clients on average sell for 3-4% more.
Selling in today's real estate market according to Gary Keller, founder of Keller Williams "is a price war and a beauty pageant all rolled up in to one."
The only way to motivate buyers to take action is to make the home so desirable that they don't want to risk losing it.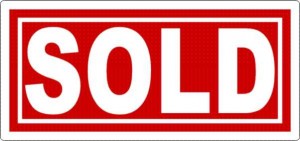 That's where Rocky Mountain Home Staging comes in. Our certified staging experts will transform your home into THE property that motivates buyers to make an offer. We create homes with a serious WOW factor. When you WOW buyers, you get offers. Our staging consultations tell you where to prioritize your time and money to really captivate buyers.
We can help you:
Get better feedback from every showing
Enjoy more interest from potential buyers
Stand out among the competition in your price range
Make your house memorable to buyers
Have a good chance of being under contract in 30 days for full market value
Figure out why your house isn't selling and address it
How would your life change if your house sold in 30 days for full asking price?
And don't worry. You won't have to spend a lot of money. A comprehensive selling consultation costs a few hundred dollars and will give you all of the information you need to prepare your home for sale. Or if you are not a Do-It-Yourselfer and want us to do it with you or do it for you. Our staging packages range from $799 to several thousand depending on how much there is to do and on how much you are willing to do yourself versus what you would like us to handle for you. Staging is all about low cost fixes to gain maximum results. Amping up the WOW factor is often the difference between homes that sit and homes that sell. Whether you are just about to put your home on the market, or it is already listed — call us today. We can help.
And if you are already on the market – call us before you consider a price adjustment, particularly if your home is already priced at market value..
At Rocky Mountain Home Staging we make selling easier. Get started today by calling 720-295-0720, emailing us, or learning more about our services or why you should consider staging.
Rocky Mountain Home Staging provides home staging services including consults, curb appeal, color analysis, furniture and accessory rental and 1/2 and full staging days to the Colorado towns of Boulder, Broomfield, Superior, Louisville, Lafayette, Niwot, Nederland, Lyons, Longmont, Golden, Erie and Westminster.